Freedom of Peaceful Gatherings in Ukraine 2012
A chapter from an annual report of humar rights organizations "Human rights in Ukraine 2012″. Authored by Natalka Zubar and Olexander Severyn, doctor of law.
Minister of Internal Affairs of Ukraine Vitaliy Zakharchenko should make his staff to perform their duties or resign. This demand is a part of a petition by the Independent Media Trade Union of Ukraine (IMPUU) and the National Union of Journalists of Ukraine (NUJU) caused by the violent beating of a journalist of "5 channel" Olha Snitsarchuk and a journalist of "Commersant" newspaper Vlad Sodel.
The Court of Strasbourg stated that the restriction of (Yulia Tymoshenko's) liberty had not been applied for the purpose of bringing her before a competent legal authority on reasonable suspicion of having committed an offence, but for other reasons.
On April 16th the draft law on changing the electoral system was registered in the Parliament by a group of deputies; on April 17th it received the approval of the Juridical Commission of the Parliament and on 18th and respectively 19th of April the Parliament adopted the law in first and second (final) readings. By April 20th, 2013 the President promulgated the law and it was already published in the Official Monitor.
Over the two days two members of Democratic Alliance – the Chairman Vasyl Gatsko and the Head of Kyiv city branch Maksym Panov, were sentenced to 5 and 7 days of administrative detention for holding demonstrations near Mezhyhirya, the residence and office of President Yanukovych.
The Alternative Rada is made up solely of the candidates for people's deputies of Ukraine, who were runners-up in the electoral districts won by representatives/henchmen of the ruling party (the PR, the CPU and others, who on December 13, 2012 gave their votes for Azarov) and mustered more than 19.4% of the votes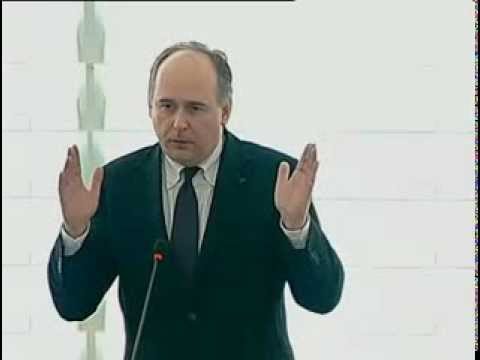 March 12 during the 6th Maidan Reload discussion leading NGO experts from Kharkiv, Kyiv and Lviv debated the question whether EU should sign the Association Agreement with Ukraine which is experiencing rapid deterioration in observance of human rights. Two opposite views were presented.
This is Anna Akhmatova, one of several most interesting poets of the Russian "Silver Age."
Nowhere is this more apparent than in Yanukovich's home region, the Donbass. Here, a huge illegal coal mining industry has developed, unhindered by police. And many Ukrainians suspect that members of the president's family have had their fingers in the pie.