Ukrainian Cat Army. Why the Ukrainian Military Will Put Up Monuments to Cats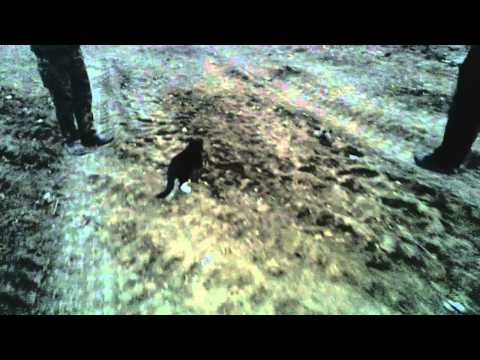 A cat is fighting – this is not a metaphor. The cats are working as psychologists  (or a "walking happiness" as per words of one of the  battalion commanders). The cats are hunting mice and rats that are found in hundreds  at the military steppes posts.
I am not military expert and I never pretended to be one. It is however at least short sighted, if not ignorant, to observe war situation only from the military perspective. There are many other important areas, like diplomacy or economy, that can have just as strong impact on the final outcome of the conflict.…
Tudjman was criticised for not providing enough help to embattled Vukovar. Response to article Why Ukraine is losing. by Marko Pinteric Author correctly points to many similarities between Croatian war of independence and Russia aggression against Ukraine. However, many conclusions based on similarities are either far fetched or premature. As of military tactics, both Milosevic…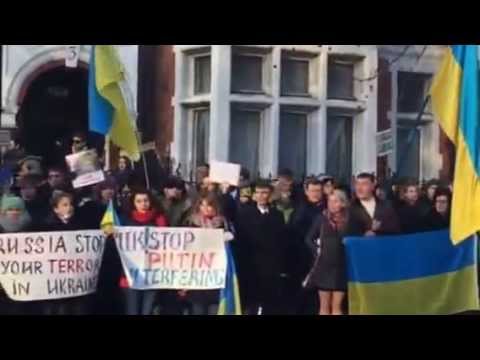 The Ukrainian community in London joined by representatives from Poland, Belarus, Georgia, Lithuania, Syria and the UK appealed to the world demanding them not to tolerate terrorist acts against Ukrainian civilians by the Kremlin-backed militants.
On 18 January, Ukrainians around the world will hold a peace march. Ukrainian community in London organises the protest at the Russian Embassy and will call on Russia to stop murdering Ukrainians, demand the world to stop Russian aggression in Ukraine and recognise self-proclaimed "DNR" & "LNR" as terrorist organisations and Russia as a country which sponsors and spreads terrorism.
Donetsk, 13 January 2015. As a result of heavy fighting control tower of Donetsk airport collapsed. This information is confirmed by ATO HQ and by local residents. At about 11.00 am the tower collapsed, falling on the complex of buildings below, called "horse shoe". (Control tower before the war) Control tower of the airport, with…
www.youtube.com/watch?v=0YvElYde62E
On January 7, 2015 a video was published on one of separatist youtube channels, featuring interview with underage "militia" soldier. In the course of interview, 14-year old Artyom, while holding AK machine gun, tells the journalist how he joined military Russian "kazaki" (cossacks) at the "Checkpoint No. 1″ in town Krasny Luch, Luhansk region. He…
While police officers were examining the scene, Ukrainian army soldiers, who were accompanying them, spotted the tank of Russian terrorists in forest nearby, about 500 meters away. Tank was aiming in the direction of house, were police team was working.
On December 19–21, 2014 in Kyiv Wikimedia Central and Eastern Europe Meeting 2014 was held. It was the third annual conference of activists of Wikimedia movement from Central-Eastern Europe. In this conference 70 wikimedians from regional chapters and Wikimedia communities took part. Those who edit Wikipedia, Wikisources, Wikinews, Wikimedia Commons and other projects of Wikimedia Foundation from more than 20 countries gathered to exchange their experience. Thus this conference appeared to be the biggest compared to the both previous meetings in Serbia (2012) and in Slovakia (2013).