Lessons of Croatia for Ukraine. Yugoslav wars
There have been suggestions from several persons (including myself) that studying history of Yugoslav Wars could be beneficial for understanding the things and decision making in Ukraine. These conflicts are arguably the most similar historical events and both similarities and differences could help to provide better understanding and better prediction of the developments in the territories of the former Soviet Union.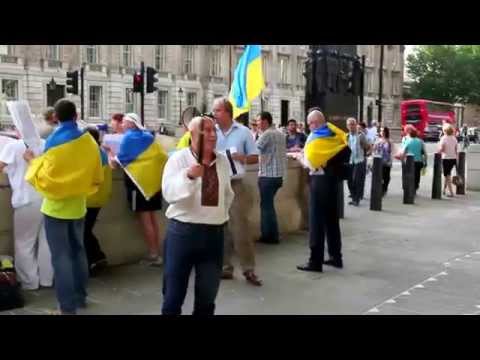 Passers by and members of the public were reminded that the murderous Russian terrorists financed and supported by President Putin were responsible for the MH17 tragedy and that it was his missile that was shot down an innocent civilian plane.
I've spent the past week in Canada visiting my elderly parents. Other than having to deal with jet lag, I've also experienced a degree of culture shock: for the average Canadian, the situation in Ukraine is very distant indeed. For Ukrainian-Canadians who I would classify as intellectuals, the ongoing war in the Donbas is more…
There were infernal carnivals in the capitals of those contries, the patriotic demonstrations under the slogans "Kill the Germans," "Kill the Frenchman," "Kill the Russians!" etc.
Today I was mowing the old-fashioned way, using the scythe. And it is easy to imagine why scythe is symbol of death – with just one stroke, dozens of stems fall helplessly. But today, it is not grim reaper that holds the scythe, it is Russia. And it is not yellow crop under blue sky being…
Senator Markey's legislation would double the amount of resources U.S. government agencies are currently expending to help the Ukrainian energy sector, including the State Department, USAID, the Overseas Private Investment Corporation, the Export-Import Bank, and the US Trade and Development Agency.
The Crimean civil society activists arrested by FSB in May 2014 were engaged in peaceful public activity and are not involved with the organization "Right Sector". The Committee on Aid to the Crimean Political Prisoners made a statement that the accusations of FSB against Crimean activists are absurd and affront to common sense. They also consider that "the real reason for their arrest is Russia's reaction to their participation in the campaigns against the annexation of Crimea as well as the wish to intimidate all Crimean residents who don't support separatists having seized the power on the peninsula".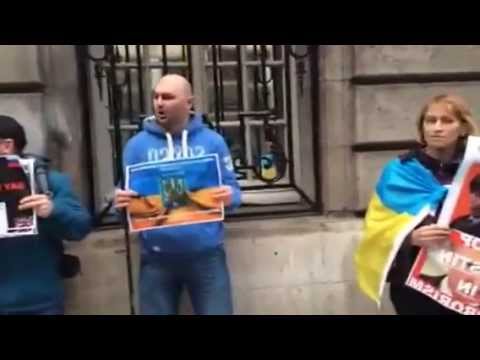 On Wednesday, Ukrainians living in London demonstrated outside the Royal Automobile Club on Pall Mall, demanding the RBCC stops doing business with Putin's criminal regime and demand the introduction of "Iran style" sanctions against Russia.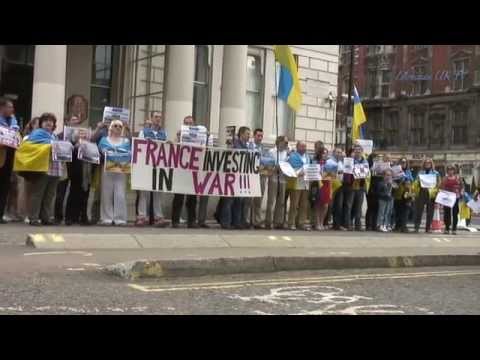 Sunday, 1 June 2014 from 2.00 pm: Ukrainians in London protested against the government deal that will see France supply Russia with two Mistral warships, and President Hollande's invitation to his counterpart President Putin to attend the D-Day commemorations