Ukrainian Cat Army. Why the Ukrainian Military Will Put Up Monuments to Cats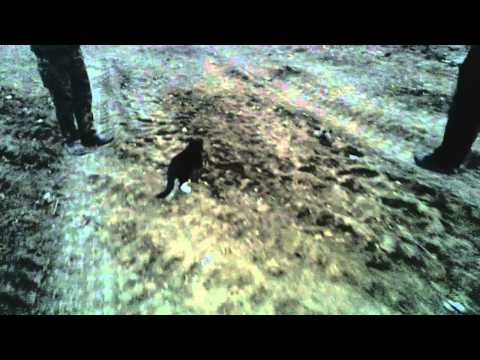 A cat is fighting – this is not a metaphor. The cats are working as psychologists  (or a "walking happiness" as per words of one of the  battalion commanders). The cats are hunting mice and rats that are found in hundreds  at the military steppes posts.
The Hague, 23 November 2014 – NATO nations must boost support to Ukraine and take a firm stance with Russia as a 'very difficult winter' looms for the government in Kyiv, parliamentarians and experts warned Sunday at the NATO Parliamentary Assembly's Annual Session. In a draft resolution adopted by the assembly's Committee on the Civil…
On Saturday, 22 November 2014, International Holodomor Memorial Day, at 19:32 local time, the UWC calls upon every family around the world to say a prayer for the victims of the Holodomor and light a candle of remembrance in the window of their home.
If you are American, please call your Congressman ***today*** to urge him or her to co-sponsor and pass a House equivalent of the U.S. Senate's Ukraine Freedom Support Act of 2014. Our Ukrainian American neighbors and friends are united in their support for this bill. The President of Ukraine has asked America for this sort…
Timothy Snyder November 10, 2014 As Russian military convoys continue the Russian invasion of Ukraine, Vladimir Putin has chosen to rehabilitate the alliance between Hitler and Stalin that began World War II. Speaking before an audience of Russian historians at the Museum of Modern Russian History, Putin said: "The Soviet Union signed a non-aggression agreement…
Lada L. Roslycky LL.M. Ph.D. is an independent consultant with over 15 years of experience working in Euro-Atlantic integration, democracy building and international security. Her special interests include international networking, international law, the international criminal court, strategic planning, media, intelligence analysis, security studies, electoral systems and international human rights. Situation in Eastern Ukraine Ian Litschko:…
Let's not allow a little man who rules without the oversight of a political opposition or independent media to fool us. He is a one-man horror show and as far-fetched as it may seem, Canadians beware: there are Russian-speakers in Canada whom Putin may wish to "liberate." Or, there's the Canadian Arctic he may wish to annex.
RUSSIAN ANTI-WAR MOVEMENT News from the Founding Meeting In Russia, a historic event occurred on September 18, 2014. After a series of preparatory discussions, a large group of activists officially formed the Russian Anti-war Movement. It was not certain until the last minute where exactly the founding meeting could take place, as talks about gaining…
An Appeal for the Release of Ukrainian Journalists Second Ukrainian-Polish Forum Kazimierz Dolny, Poland, September 13-14, 2014 We – representatives of the Association of Polish Journalists (APJ), the National Union of Journalists of Ukraine (NUJU) and the Independent Media Trade Union of Ukraine (IMTUU), participanting in the Second Ukrainian-Polish Forum, held in the city of Kazimierz…